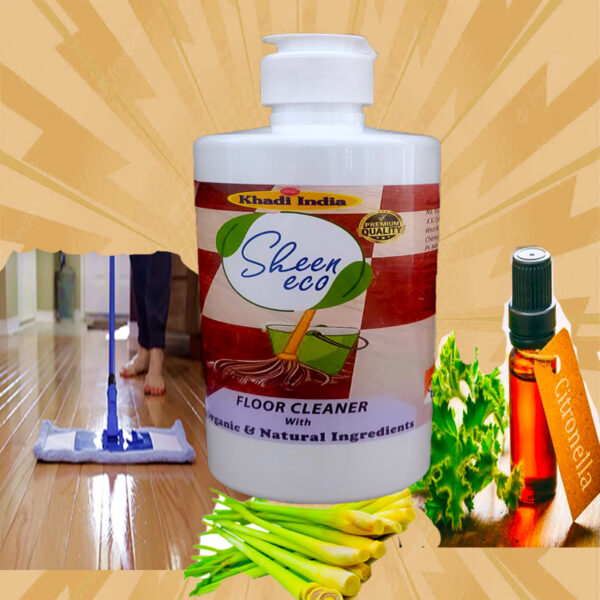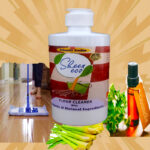 Sheen Herbal Floor Cleaner
₹110.00
Sheen Floor cleaner Natural plant based surface active agents that are eco-friendly, biodegradable with pleasant fragrance using natural essential oils
Compare
Description
Reviews (0)
Store Policies
Inquiries
Description
Ingredients:
Sheen floor cleaner made of Tea tree oil, Citronella oil, Lemongrass oil, Cinnamon oil, clove oil, eucalyptus oil, pepper mint oil, champor oil, thyme oil, preservatives, thickner powder, Aqua, food colours.
Advantages of using Sheen Floor cleaner :
It Provides 99.9% protection from germs. It protects against virus, fungi and bacteria. It Safe for babies & pets – pH neutral formula, non-corrosive, non-toxic floor cleaning liquid – ammonia and chlorine free
Direction to use:
Add 15ml (~2 cap-full of the 500ml bottle) of our floor cleaner liquid full into 4 liters (half bucket) of water and gently mop the floor with a mop For stubborn stains apply a small amount of undiluted cleaner liquid (without adding water) to the stain and mop with water after 5 minutes.
Unique Features:
Free from Paraben, Sulphates and Formaldehyde
100% Vegan
Cruelty Free
Soft on hands tough on stains.
Disclaimer:
There may be Natural blemishes/distinctions that are not product flaws. Such variations are inherent in the manufacturing of handmade products, so you might find slight changes in color of the products.
General Inquiries
There are no inquiries yet.