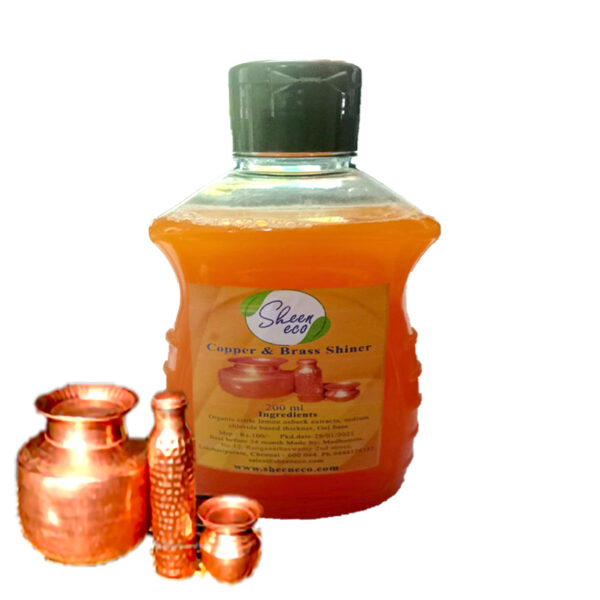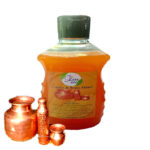 Sheen Copper Brass Shiner
₹100.00
Sheen Copper & brass shiner brighten up the Copper and Brass, it is very much effective and the most excellent of use for shining your old copper and brass metallic vessels. It is the long-lasting brightness after using this Gel. It effectively takes away the most stubborn stains from utensils, hardly departs traces after cleaning. It is not only effective on Copper & Brass.
Compare
Description
Reviews (0)
Store Policies
Inquiries
Description
Ingredients:
Sheen Copper & brass shiner is made of organic citric lemon osbeck extracts, sodium chloride based thickner and gel based.
Advantages of using Sheen Copper & brass shiner :
Sheen Copper & brass shiner is introduced with new attractive packaging with increased cleaning & foaming power which removes the oxide layer easily from object surface & gives shine & gloss to object surfaces. It has a special cleaning agent in it that removes oiliness & the other stains easily .It is gentle on hands. Its diamond edge cutting property gives a fast cleaning effect.
Direction to use:
Using your hand or tooth brush, rub paste into copper or brass object and let wait for 30 minutes. Rinse and buff with a dry cloth.
Unique Features:
100% Vegan
Cruelty Free
Citrus fragrance
Disclaimer:
There may be Natural blemishes/distinctions that are not product flaws. Such variations are inherent in the manufacturing of handmade products, so you might find slight changes in color of the products.
General Inquiries
There are no inquiries yet.